NOW THAT IT'S 0VER
I had been in the army 22 months, 17 months overseas. I had done nothing outstanding in all that time. I had been in the lowest branch of the Army, the Infantry, and I had remained a private throughout. I did, however, have the satisfaction of knowing I had served in the roughest, dirtiest, most vital part of the entire armed forces. Not because I wanted to, it is true, but having done so, I'm proud of it. No one will ever convince me that anyone who has served in other branches of the military service knows so well as the infantryman the complete horror and misery, the utter uselessness of war.
---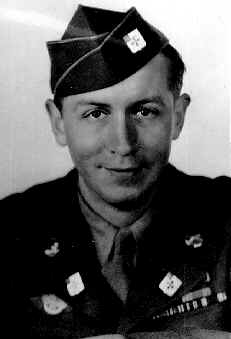 Honorable Discharge, Jefferson Barracks, MO, April 1946
---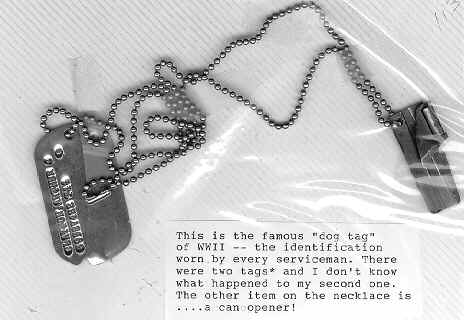 Two tags....in the event the soldier was killed, one tag stayed with the body, the second was turned in to a service unit for records.
















---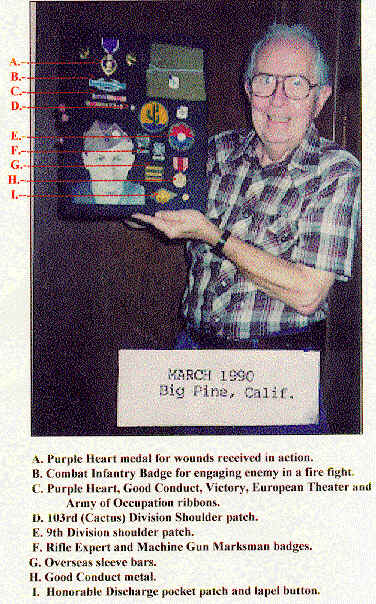 Title Page Previous Page Next Page
This page maintained by Bruce Clayton.
Copyright © 2008 by Bruce D. Clayton, All rights reserved.