Photos of LaWalck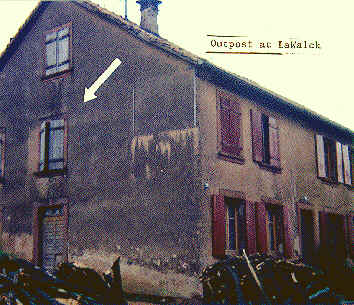 Our outpost on the edge of LaWalck for nearly two weeks in February 1945. From this second floor window we kept a constant eye on Kindweiler where the Germans were dug in.  Photo taken in 1967.














---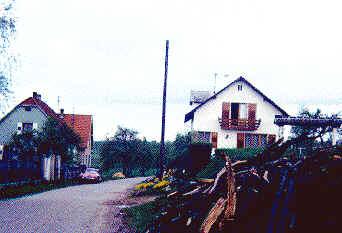 Road toward Kindwiller as seen from our outpost. House in center and red roofed one on left are new. I believe the green house is the one in which part of our squad maintained a lookout post. Photo taken in 1967.









---
Title Page Previous Page Next Page
This page maintained by Bruce Clayton.
Copyright © 2008 by Bruce D. Clayton, All rights reserved.